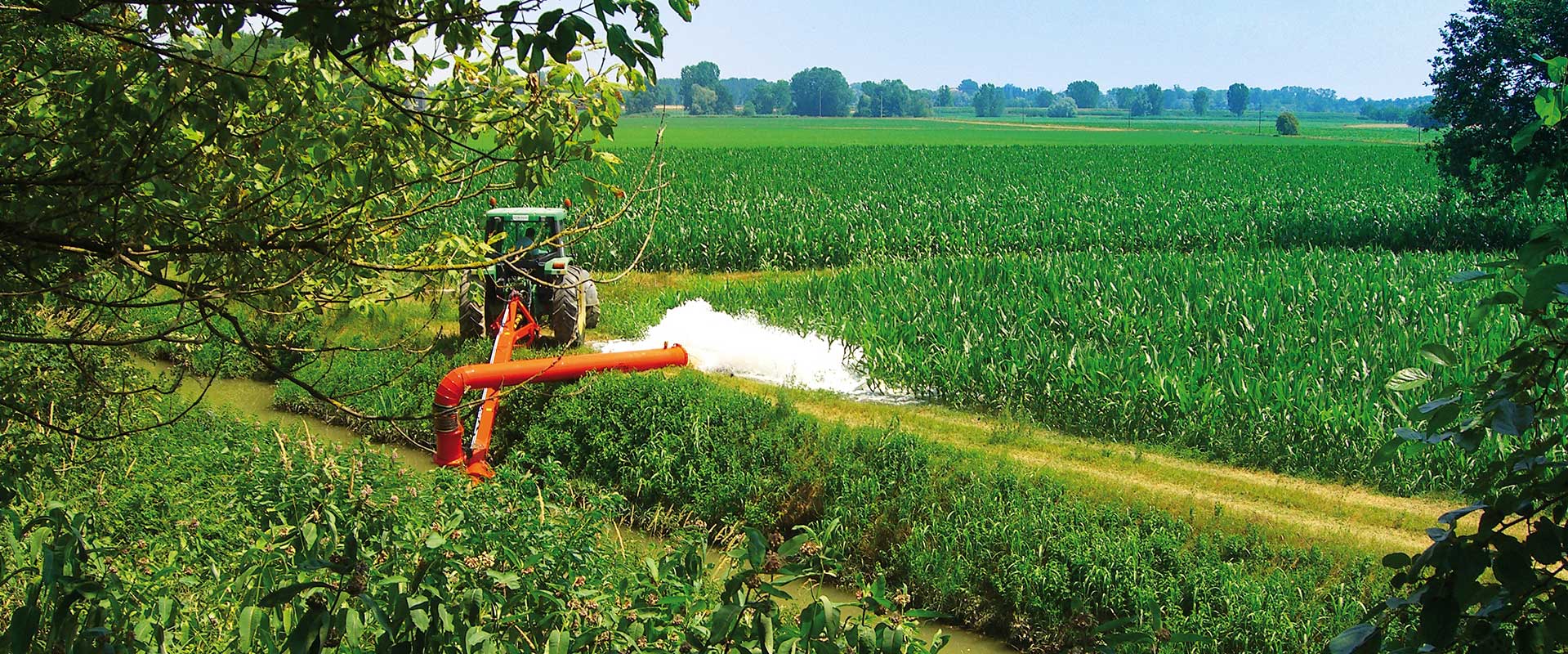 LAND FLUID MOTION
Lifting and carrying water from different sources, to optimize water resources and improve agricultural production, but also for land reclamation or water handling: Veneroni offers a complete range of on the field water lifting solutions, to meet any type of need, from irrigation of agricultural land, to draining, to water transfer for aquaculture.
AGRICULTURE
Direct irrigation, supplying water to irrigation canals, flooding of rice fields.
LAND RECLAMATION
Draining of flooded areas, lifting of drainage water.
AQUACULTURE
Transfer of large volumes, draining.