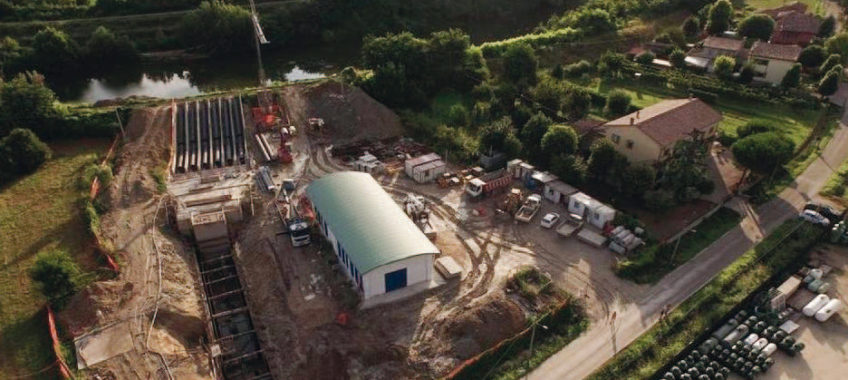 Italy – The Limenella Fossetta spillway
Comments Off

on Italy – The Limenella Fossetta spillway
The Limenella Fossetta spillway is a great work for the hydraulic defense of the area north of the city of Padova, in Italy, built by Consorzio di Bonifica Bacchiglione (Land reclamation Consortium), with the contribution of Regione Veneto (Region) and Comune di Padova (Municipality).
It's an important intervention for the safety of the districts north of the city, where about 75 thousands inhabitants live: the basin of Fossetta collector has an extension of 3.200 hectares, 1.760 of which (equal to 60%) urbanized.
The spillway runs for 2 kilometers with an underground pipeline of reinforced concrete that passes under the A4 motorway and the Northern Bypass, until it reaches the pumping station for the expulsion of water into the Brenta river. This work allows to reduce the river overflow of 4.800 l/s, limiting the risk of flooding in the northern area of the city. In 2015, Veneroni has been chosen to build the water lifting station of the spillway.
The plant consists of three SVS mixed flow pumps with total flow of 4.800 l/s and head of 9 m.