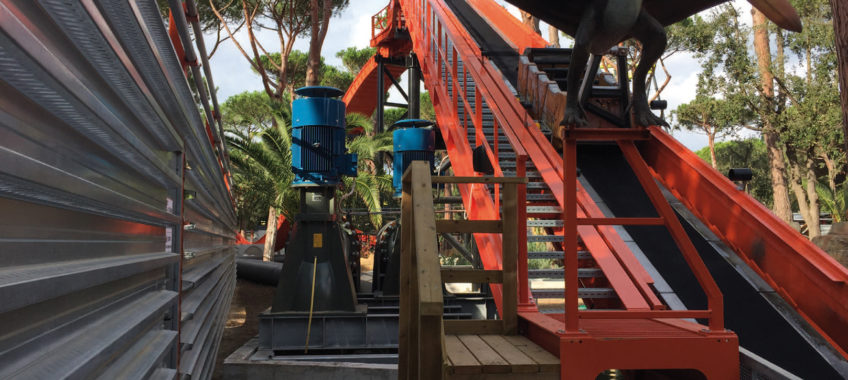 Italy – Amusement Park 'Il Cavallino Matto'
Comments Off

on Italy – Amusement Park 'Il Cavallino Matto'
'Il Cavallino Matto' is one of the biggest and greenest amusement parks in Italy: completely surrounded by nature, its tracks wind among ten hectares of lush pine forest where, in the shade of the pines, there are over 30 attractions suitable for all ages.
To realize the water lifting stations of the attraction 'Jurassic River', the company has chosen Veneroni's EVN propeller pumps.
'Jurassic River' is one of the core attractions of the amusement park, set in a jurassic jungle, populated by twenty-seven animatronic robots of life-sized dinosaurs, with a fascinating scenic design in a six-hundred-meter track with breathtaking slopes at high speed, in an attempt to escape from the jaws of the fearsome Tyrannosaurus Rex.