Pump body made of spheroidal cast iron GS 400, chopping system with double shim disc made of hardened steel.
Extreme protection against corrosion and wear even with abrasive slurry, maximum reliability against twisting of long fibers, simple and extremely low maintenance.
Oil bath transmission with widia-widia mechanical seal and AISI 314 shaft.
Maximum protection of the transmission parts from contact with the pumped liquid and from accidental dry operation, extreme durability of the parts.
Tractor driven vertical pump
| | |
| --- | --- |
| Drive | Tractor |
| Installation | Stationary with optional frame or mobile with optional trolley |
| Pump type | Centrifugal with open impeller and chopping system |
| Transmission | Oil bath with widia-widia mechanical seal |
| Series feature | Delivery pipe with adjustable mixing nozzle |
| Galvanized version | Hot galvanized carpentry, GS 400 body pump |
| Stainless steel version | AISI 304 carpentry, GS 400 body pump |
| S version (only LVT 15 galvanized) | With hydraulic actuator mixing nozzle valve |
| P version | Without mixing nozzle |
| Model | | LVT 12 | LVT 15 | LVT 20 |
| --- | --- | --- | --- | --- |
| Ø delivery pipe | mm | 120 | 150 | 200 |
| Max depth of work | m | 4,8 | 4,8 | 4,8 |
| Max flow | mc/h | 360 | 576 | 684 |
| Max head | m | 23 | 37 | 43 |
| Max power | kW | 19,5 | 52 | 75 |
Tractor driven vertical pump with mixing propeller
| | |
| --- | --- |
| Drive | Tractor |
| Installation | Stationary with optional frame or mobile with optional trolley |
| Pump type | Centrifugal with open impeller and chopping system |
| Transmission | Oil bath with widia-widia mechanical seal |
| Series feature | Delivery pipe with adjustable mixing nozzle, mixing propeller |
| Galvanized version | Hot galvanized carpentry, GS 400 body pump |
| Stainless steel version | AISI 304 carpentry, GS 400 body pump |
| S version (only LVTM 15 galvanized) | With hydraulic actuator mixing nozzle valve |
| P version | Without mixing nozzle |
| Model | | LVTM 12 | LVTM 15 |
| --- | --- | --- | --- |
| Ø delivery pipe | mm | 120 | 150 |
| Max depth of work | m | 4,8 | 4,8 |
| Max flow | mc/h | 360 | 576 |
| Max head | m | 23 | 37 |
| Max power | kW | 26,5 | 69 |

| | |
| --- | --- |
| Drive | Electric motor |
| Installation | Stationary with optional frame |
| Pump type | Centrifugal with open impeller and chopping system |
| Transmission | Oil bath with widia-widia mechanical seal |
| Series feature | Delivery pipe with adjustable mixing nozzle |
| Galvanized version | Hot galvanized carpentry, GS 400 body pump |
| Stainless steel version | AISI 304 carpentry, GS 400 body pump |
| S version (only LVE 15 galvanized) | With pneumatic actuator mixing nozzle valve |
| P version | Without mixing nozzle |
| Modello | | LVE 10 | LVE 12 | LVE 15 |
| --- | --- | --- | --- | --- |
| Ø delivery pipe | mm | 100 | 120 | 150 |
| Max depth of work | m | 4,8 | 4,8 | 4,8 |
| Max flow | mc/h | 144 | 306 | 414 |
| Max head | m | 12 | 20 | 25 |
| Max power | kW | 5,5 | 15 | 30 |
Electric vertical pump with mixing propeller

| | |
| --- | --- |
| Drive | Electric motor |
| Installation | Stationary with optional frame |
| Pump type | Centrifugal with open impeller and chopping system |
| Transmission | Oil bath with widia-widia mechanical seal |
| Series feature | Delivery pipe with adjustable mixing nozzle, mixing propeller |
| Galvanized version | Hot galvanized carpentry, GS 400 body pump |
| Stainless steel version | AISI 304 carpentry, GS 400 body pump |
| S version (only LVEM 15 galvanized) | With pneumatic actuator mixing nozzle valve |
| P version | Without mixing nozzle |
| Modello | | LVEM 10 | LVEM 12 | LVEM 15 |
| --- | --- | --- | --- | --- |
| Ø delivery pipe | mm | 100 | 120 | 150 |
| Max depth of work | m | 4,8 | 4,8 | 4,8 |
| Max flow | mc/h | 144 | 306 | 360 |
| Max head | m | 12 | 20 | 25 |
| Max power | kW | 9,2 | 18,5 | 30 |
Hydraulic submersible pump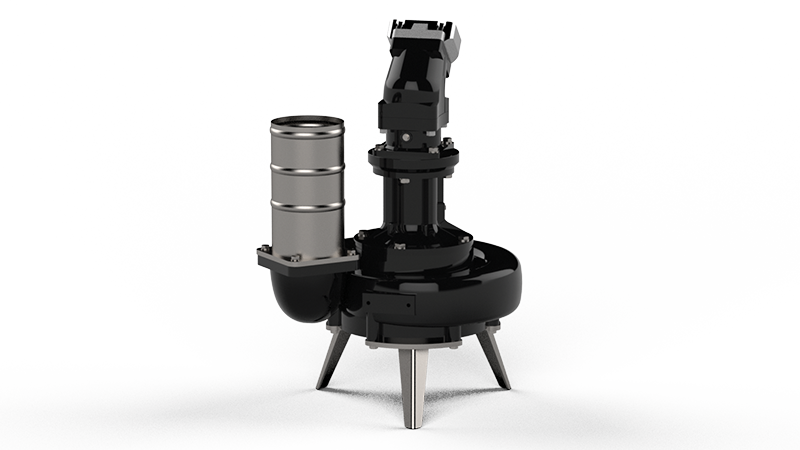 | | |
| --- | --- |
| Drive | Hydraulic submersible motor |
| Installation | Stationary or transported |
| Pump type | Centrifugal with open impeller and chopping system |
| Transmission | Oil bath with widia-widia mechanical seal |
| Metallurgy | Painting with zinc phosphate epoxy primer and polyurethane enamel, GS 400 body pump |
| Model | | LSI 12 | LSI 15 |
| --- | --- | --- | --- |
| Max flow | mc/h | 306 | 414 |
| Max head | m | 20 | 25 |
| Max power | kW | 15 | 30 |
Electric submersible pump
| | |
| --- | --- |
| Drive | Electric submersible motor |
| Installation | Stationary or transported |
| Pump type | Centrifugal with open impeller and chopping system |
| Transmission | Oil bath with widia-widia mechanical seal |
| Metallurgy | Painting with zinc phosphate epoxy primer and polyurethane enamel, GS 400 body pump |
| Series feature | Water detection probe in the oil and thermal probe |
| Model | | LSE 10 | LSE 12 | LSE 15 |
| --- | --- | --- | --- | --- |
| Max flow | mc/h | 144 | 306 | 360 |
| Max head | m | 12 | 20 | 20 |
| Max power | kW | 5,5 | 15 | 22 |
Tractor driven high pressure pump
| | |
| --- | --- |
| Drive | Tractor |
| Installation | Mobile transported by tractor |
| Pump type | Centrifugal with open impeller and chopping system |
| Transmission | Oil bath with widia-widia mechanical seal |
| Metallurgy | Painting with zinc phosphate epoxy primer and polyurethane enamel, GS 400 body pump |
| Series feature | Semi-automatic hydraulic priming system |
| Model | | LKT 100 | LKT 125 |
| --- | --- | --- | --- |
| Max flow | mc/h | 180 | 216 |
| Max head | m | 116 | 108 |
| Max power | kW | 74,3 | 86,4 |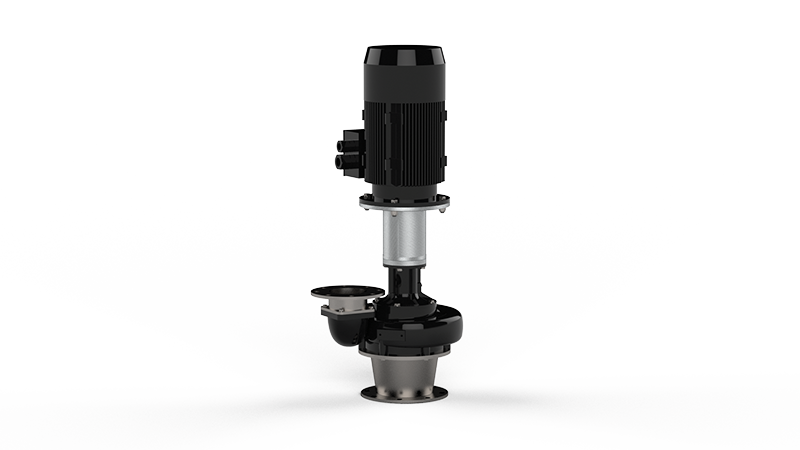 | | |
| --- | --- |
| Drive | Electric motor |
| Installation | Stationary with optional frame |
| Pump type | Centrifugal with open impeller and chopping system |
| Transmission | Oil bath with widia-widia mechanical seal |
| Series feature | Double widia-widia mechanical seal |
| Model | | LKE 10 | LKE 12 | LKE 15 |
| --- | --- | --- | --- | --- |
| Max flow | mc/h | 144 | 306 | 414 |
| Max head | m | 12 | 20 | 25 |
| Max power | kW | 5,5 | 15 | 30 |