Centrifugal pump [ ATN | ATR | ATS ].
High pumping versatility and great flexibility of use.
Propeller pump [ ETR ].
High flow at low power with significant energy saving.
Grease lubricated transmission with watertight bottom support.
Extreme resistance to stress, maximum reliability even in dry operation, simple and easy maintenance.
Tractor driven centrifugal pump with manual rotation.
| | |
| --- | --- |
| Drive | Tractor |
| Installation | Mobile transported by tractor |
| Pump type | Centrifugal |
| Transmission | Grease lubricated with watertight bottom support |
| Series feature | Delivery pipe with manual rotation and hydraulic lifting |
| Painted version | Painting with zinc phosphate epoxy primer and polyurethane enamel |
| Galvanized version | Hot galvanized carpentry |
| Model | | ATN 25 | ATN 30 | ATN 35 | ATN 40 |
| --- | --- | --- | --- | --- | --- |
| Ø delivery pipe | mm | 250 | 300 | 350 | 400 |
| Max depth of work | m | 3,8 | 3,9 | 4 | 4 |
| Max flow | mc/h | 900 | 1080 | 1620 | 1800 |
| Max head | m | 6,2 | 7,5 | 7,6 | 8,4 |
| Max power | kW | 22 | 26 | 32 | 39 |
Tractor driven centrifugal pump with hydraulic rotation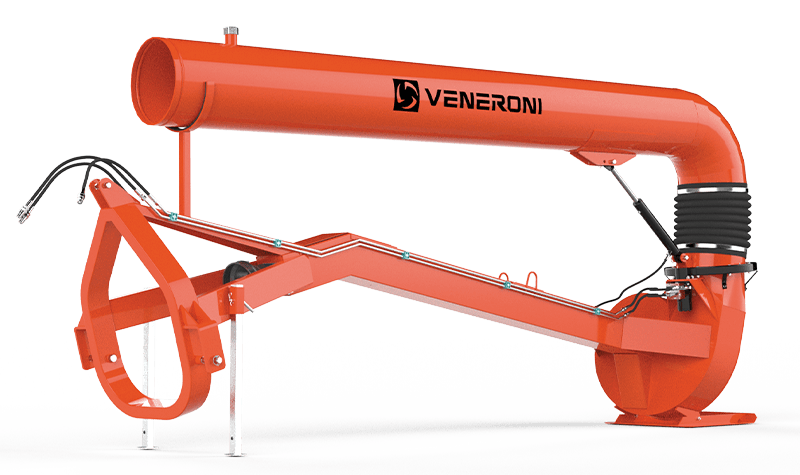 | | |
| --- | --- |
| Drive | Tractor |
| Installation | Mobile transported by tractor |
| Pump type | Centrifugal |
| Transmission | Grease lubricated with watertight bottom support |
| Series feature | Delivery pipe with hydraulic rotation and lifting |
| Painted version | Painting with zinc phosphate epoxy primer and polyurethane enamel |
| Galvanized version | Hot galvanized carpentry |
| Model | | ATR 25 | ATR 30 | ATR 35 | ATR 40 | ATR 50 |
| --- | --- | --- | --- | --- | --- | --- |
| Ø delivery pipe | mm | 250 | 300 | 350 | 400 | 500 |
| Max depth of work | m | 3,8 | 3,9 | 4 | 4 | 3,4 |
| Max flow | mc/h | 900 | 1080 | 1620 | 1800 | 2700 |
| Max head | m | 6,2 | 7,5 | 7,6 | 8,4 | 10,3 |
| Max power | kW | 22 | 26 | 32 | 39 | 71 |
Tractor driven centrifugal pump with hydraulic rotation and telescopic pipe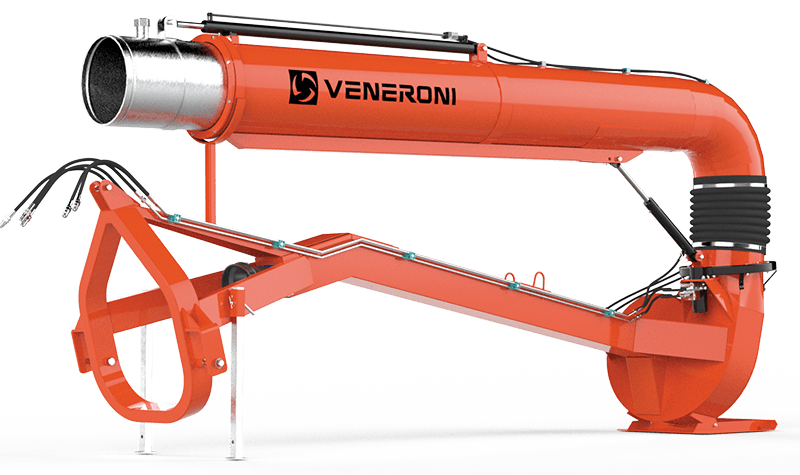 | | |
| --- | --- |
| Drive | Tractor |
| Installation | Mobile transported by tractor |
| Pump type | Centrifugal |
| Transmission | Grease lubricated with watertight bottom support |
| Series feature | Telescopic delivery pipe with slewing ring with hydraulic rotation, lifting and elongation |
| Painted version | Painting with zinc phosphate epoxy primer and polyurethane enamel |
| Galvanized version | Hot galvanized carpentry |
| Model | | ATS 30 | ATS 35 | ATS 40 |
| --- | --- | --- | --- | --- |
| Ø delivery pipe | mm | 300 | 350 | 400 |
| Max depth of work | m | 3,1 | 3,2 | 3,2 |
| Max flow | mc/h | 1080 | 1620 | 1800 |
| Max head | m | 7,5 | 7,6 | 8,4 |
| Max power | kW | 26 | 32 | 39 |
Tractor driven propeller pump with hydraulic rotation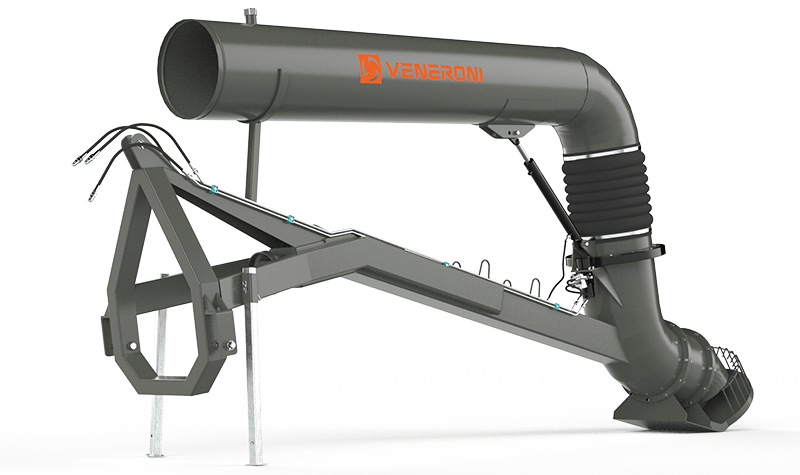 | | |
| --- | --- |
| Drive | Tractor |
| Installation | Mobile transported by tractor |
| Pump type | Propeller |
| Transmission | Grease lubricated with watertight bottom support |
| Series feature | Delivery pipe with hydraulic rotation and lifting |
| Painted version | Painting with zinc phosphate epoxy primer and polyurethane enamel |
| Galvanized version | Hot galvanized carpentry |
| Model | | ETR 50 | ETR 50-2 |
| --- | --- | --- | --- |
| Ø delivery pipe | mm | 500 | 500 |
| Max depth of work | m | 3,8 | 4 |
| Max flow | mc/h | 3600 | 3600 |
| Max head | m | 5,8 | 11,6 |
| Max power | kW | 52 | 105 |